Systems and Software Services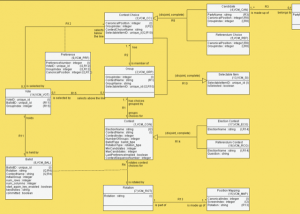 SYSTEMS AND SOFTWARE SERVICES
Software Improvements provides services to undertake critical and high integrity systems and software developments.
In today's highly competitive global marketplace a critical system is one on which a business or organisation is almost totally dependent for its very survival and prosperity.  High integrity systems are always critical systems, but not all critical systems require high integrity.
High integrity systems must have a high level of dependability in terms of safety, security, reliability and performance.  For example, our election systems when in use must be available 100 per cent of the time, record voters' preferences exactly as they voted, ensure votes can never be amended or deleted once committed by the voter, nor unauthorised votes added.  Further, the voting process must accurately and always implement the election rules as defined in the governing legislation.
Both critical and high integrity systems are dependent on high quality, reliable, cost effective software. processes and highly competent professionals for their successful production, operation and maintenance.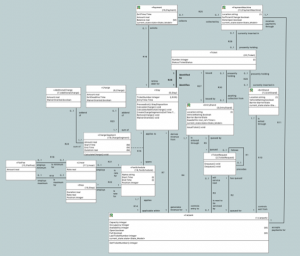 COST-EFFECTIVE SOFTWARE DEVELOPMENT
There are many methodologies or approaches that can be adopted for software development.  Our experience over almost 30 years is that using model driven development provides the best basis for ensuring a development reflects the total requirements and within budget.  However, the most cost-effective approach uses MDD with auto-code generation (dependent on using action language such as xtUML and an appropriate model compiler).
Our experiences with using model driven development  have been gained across the following domains:
Business system (government)
Defence
Elections
Emergency services and security
Medical
Traffic Control
Transport Logistics
Software engineering
Ubiquitous computing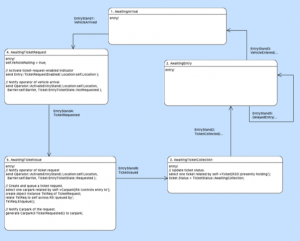 PROFESSIONAL SERVICES
The aim of professional services is to provide support to enhance or supplement an existing capability in a client's organisation.  This may be a narrow focus such as tailoring a software development plan or a wider focus covering any or all of the following:
Requirements Analysis
Software Development Evaluation
Software Design
Software Development Approaches
Software Development Improvements
Mentoring
Project Review
JUST SOME OF OUR SATISFIED CLIENTS
Requirements Analysis (eValua)
Software Design and Development (Co-Operative Research Centre for Satellite Systems (FedSat))
Software Development (ACT Electoral Commission (eVACS®)
Development Improvement (NEHTA)
Project Review (Toyo Corporation, Japan; Australian Government (Royal Australian Navy; Defence Acquisition)
FIELDS OF ENGAGEMENT TO DATE
Our expertise enables us to provide services across many domains,
with example clients in both the private and public sectors, as follows:
Education (ANU, UC, Software Education Associates)
Financial (Parkhill Financial Group))
Government (Family Services, Defence, AirServices, Elections, Wheat Exports, Spatial development, Police)
Management (TAQNIA)
Media (Mediaware International)
Medical (Jannsen-Cilag, NEHTA
Planning (Planning Institute of Australia)
Research (Australian Research Council, CSIRO, Rural Industries R&D Group)
Security (Edentiti)
Traffic Control (Road Traffic Authority, Aldridge Traffic Controllers)
Translation (NAATI)
Transport Logistics (Jacobs Engineering)